Introducing our 1-Day Retreat: Packing for Success: Freshman 2.0 College Bound,
Sunday, July 29th, 2018
The Freshman 2.0 College Bound retreat is a 1-day experience that will connect your daughter with girls who have been there, and who know what the real deal is.
This program provides your daughter — and a handful of others like her — with an experienced college transition coach and upper-class women mentors.
Limited Spaces for 1-Day Retreat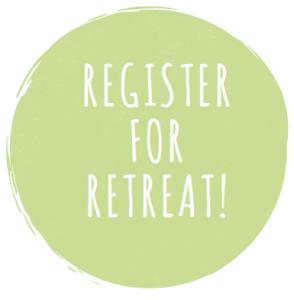 At the retreat your daughter will:
Explore and prepare for the differences between high school and college;
Grow through engaging & interactive activities that show her what is required for a successful transition to college;
Connect with other recent high school graduates who are in the same shoes;
Learn from our "experts" – upperclasswomen who have been there and can answer questions and alleviate some of her concerns;
Reflect on her life to date, imagine who she wants to be in the future and set specific goals for her college years and beyond;
Reinforce her values-based decision-making skills, learn how to adjust to her roommate, deal with boys, manage homesickness, strike a balance between her social and academic lives, and – most importantly – stay safe.
We're here to help your daughter make the most of your college transition – socially, emotionally and academically. Reserve her space in the 2018 PFS Freshman 2.0 College Bound retreat and ensure she develops the skills and confidence she needs to make her college transition the positive and exciting experience it was meant to be.
Information on our college-bound programs
Providing college-bound girls with the tools they need to successfully transition from high school to college.
Congratulations, you did it!
Your daughter basked in the glow of senior prom, the two of you did the happy dance when you opened her college acceptance letter hopefully, and you looked on with pride, excitement — and a little nostalgia and maybe a tear or two —  as she received her high school diploma.
These memories will live on forever.  But, while all of the work to get you to this moment is in the past, your daughter will soon be facing the most critical transition of her life to date: her freshman year of college.
This is a transition marked — for parents — by worry, excitement and anxiety as they send their daughter away, maybe for the first time. If you're like many of my clients, the hopeful optimism of "she'll be fine" is — at times — overshadowed by worry and fear about what may happen when your daughter is no longer under your watchful and caring eye.
With 30+ years of experience working with families and teenage girls, I can say with certainty that your daughter is also anxious about navigating the unprecedented responsibility, intensity and freedom of her freshman year. She may be wondering:
— Will I make friends easily?
— Can I successfully balance my academic and social life?
— What if I hate my roommate?
— Will I miss home and my friends?
— Am I really ready for this huge change?
You've already done so much.
You mastered the admissions process.  Her SAT/ACT scores are a thing of the past.  Her acceptance letter is a piece of paper you'll cherish for a long time, and — soon — you'll submit the first of many checks to the college of her choice.  Move in day is looming and will be an exciting and warning: expensive venture, as you set her up in her home away from home.
But none of this equips her with the specific skills necessary to manage the social and emotional challenges of this upcoming transition.  
Free Parent Resources
Free Teen Resources
WANT A LITTLE MORE INFO? If you have any questions please email pam@willseyconnections.com
College Transition Coaching – Freshman 2.0 College Bound Program | Willsey Connections from Willsey Connections on Vimeo.