Laura Fisher graduated from the Needham High School Class of 2017 as a member of the National Honor Society and with several other honors. She will be attending the Honors Program at Merrimack College while she pursues degrees in both education and human development with a concentration in elementary education. What is most amazing in all of this is how Laura has flourished and became so connected to education even as her experience challenged her as a student with dyslexia. Here is a piece of her story as she reflects on her time in high school:
In a few words, how has dyslexia impacted your life?
"Dyslexia has made me value life more. It has made me competitive and persistent. It has taught me not to take flaws as bad things but as space for improvement. While it can be stressful and exhausting, dyslexia has allowed me to fully accept myself for who I am."
What is the most difficult situation you have overcome in your academic career?
"College applications were the biggest undertaking for me. Being from a family that values independence over almost everything else, I struggled to tackle the process on my own while still portraying myself genuinely. But honestly, everyday is a challenge for me in school, since I never know what I'm going to face in class, like if I'm going to have to read out loud or how my teachers will treat me."
What strategies do you use to achieve academic success?
"The biggest thing is asking for help. I hate doing it because I'm stubborn, but it's necessary. It's important to find tools that work for you and to set goals. I like to reward myself for my work, whether it be baking something after finishing a big essay or playing with a puppy after a hard test."
What drove your decision to become a teacher?
"I don't want kids to have to struggle the way I did in elementary school. I want to be a voice of advocacy and understanding for these kids since I always wished I had that."
Who were some teachers that made an impact on you, positively or negatively?
"My freshman biology teacher also had dyslexia, but he always teased me and made me feel lesser, which surprised me since he knew what I was going through. I like to use him as an example of turning haters into motivators, since he definitely showed me why I want to be a teacher. In a different way, one of my favorite high school history teachers did the same, since he was so supportive and encouraging with my goals."
Who are the people in your life you look up to most, and why?
"I'm surrounded by some amazing women in my family. My godmother Maureen really sees me as a daughter, and she constantly strives to make others happy before thinking about herself. My grandmother Catherine came from nothing, and she was never spiteful toward others who had it easier. She grew a small business from the ground up with her husband, and she was so happy to be living the life she lived."
When you think about your future, where do you see yourself in ten years?
"In my head, I see myself working in a Massachusetts private school. I'm wearing pencil skirts and blouses, and since I'm Ms. Fisher, my classroom would be an underwater theme. Maybe I'd have a fishtank."
What is one thing you would tell girls in high school and college working to overcome learning disabilities like dyslexia?
"Don't get over it, work to get through it. Know that you don't have to endure your journey alone. I can't deny that it's going to be hard, but push through and challenge yourself. The hard times make the good times even better."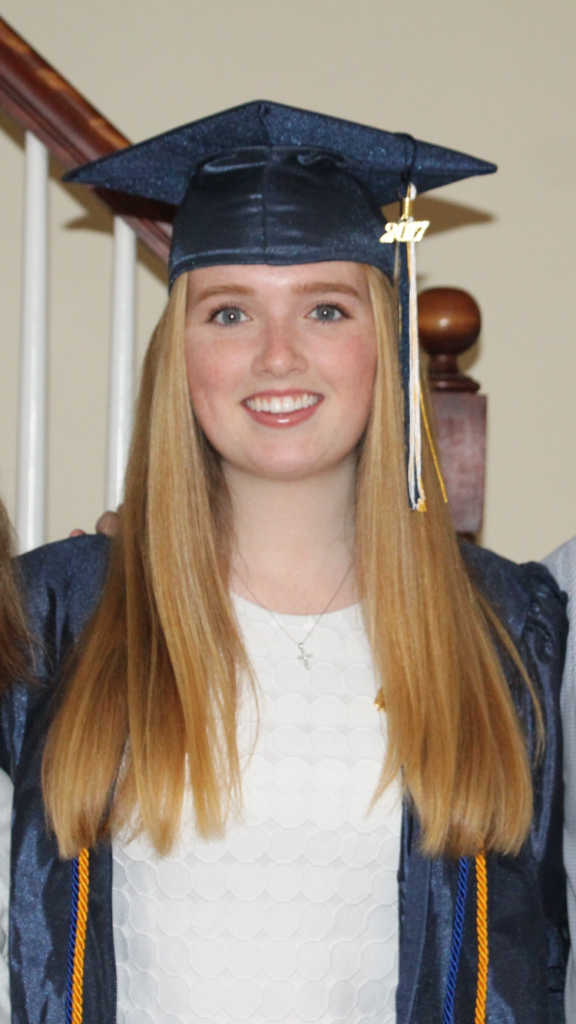 by Samantha Cooper