An anti-racist resource list
While our nation continues to grapple with racial injustice, I'm so proud of the conversations and work that some of our clients are doing to change our world . Please take a moment to look at this amazing list of resources on creating change and becoming an anti-racist ally from one of our college girls, Nicole Moeder.
---
If you're like me, the wave of information and resources that came at the beginning of May was incredibly overwhelming. As a sociology major, I already had a pretty good handle on the invisible web of systemic and institutionalized inequality that makes up racist America; and even still, the multitude of media that came flooding into my instagram feed was almost too much to consume. It kind of went in one ear and out the other.
After reaching out to some of my friends, I realized that I was not the only young person who shared this sentiment. We all want to be better informed of our biases and the systems that we unknowingly participate in, but we don't even know where to start. So, given the abundance of time I had suddenly come into during online school in the COVID-19 era, I figured I would sift through all the live videos, text posts, infographics, and "calls to action." This was my way of getting started. As I went through my research, for lack of a better word, I noticed that I had actually read and studied a lot of the recommended authors and publishers. It was then that I was struck with a productive idea: an brief, anti-racist resource masterlist.
This is what I have for you below: a comprehensive list and description of movies, TV shows, books, and podcasts to get you started on your own personal education. If reading isn't your thing, or you're looking for a way to seamlessly absorb some emotional, complex, and challenging anti-racist information, there's plenty of other avenues to explore. The information is available in a plethora of mediums. Looking for a new show to binge watch? There's lots of thought-provoking and handsomely entertaining shows on Netflix and Amazon Prime to start you off. Now that students are bravely venturing off to school, consider filling the air during your plane trip or car ride with a podcast.
I know times right now are tough and people are suffering. It breaks my heart. For me, I often feel useless, hopeless, and unproductive because I am only one person and I cannot enact or facilitate large-scale change. I feel like I can't make an impact.
But I challenge you, as I have myself, to change your mindset and perspective: start with yourself. Imagine you reevaluate your own biases, your contribution to the multimodal web of obfuscated systemic, interpersonal, and institutionalized inequality. Then, once you educate yourself, you start to hold your sister accountable for her contribution to these hierarchies. Then your sister becomes aware, and she starts to hold herself and her best friend accountable for their actions and contributions. And the lattice continues to grow.
This is how we can create change. This is one small piece of the puzzle we can build to fix the age-old, monumental, terrifying, seemingly unsolvable problem that is staring us dead in the eyes. Take the leap; just pick one and start somewhere. Even by just watching one movie, listening to one episode, you are already smarter and more educated than you were 60 minutes before. That's how you get started. Dive in. And that one disturbance, that single ripple, will cascade and gain momentum. This is the first step to pushing back; this is how we can swim upstream; this is how we actively and consciously fight the system; this is how we find the holes and the contradictions in this twisted world we live in and break them down. Take the first step, lean into the discomfort, feel the fear and do it anyways.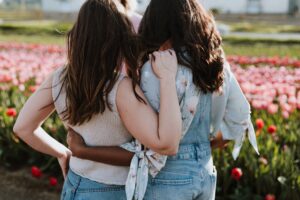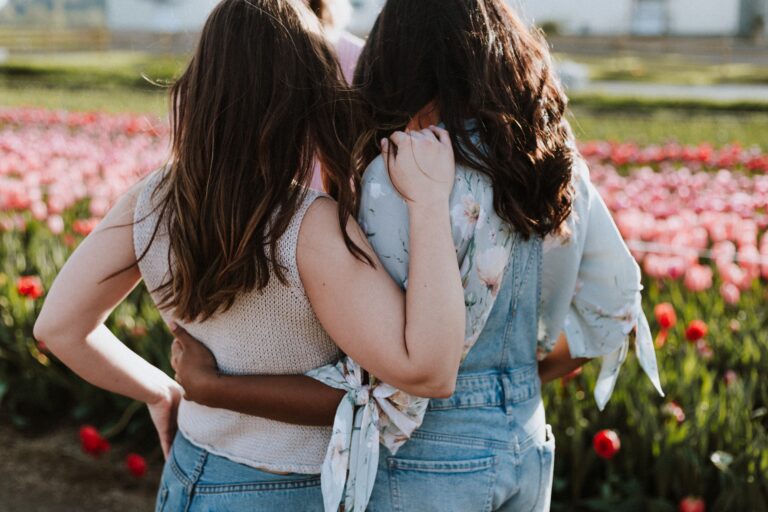 I truly hope this anti-racist resource list provides guidance to you; even if one person picks one piece to engage with, we're already better off than we were before. I wish you the best of luck, and I admire the courage you are harnessing to commit to this new educational endeavor; it is not easy. Let's keep fighting the good fight.

Cinema:
13th

Documentary on Netflix by Ava DuVernay

The history of institutionalized racism with a focus on criminal justice and American prison systems

If Beale Street could Talk

Romance/drama movie on Hulu/Amazon Prime

Black couple has their entire future derailed when black artist 'Fonny' gets arrested for a crime he did not commit

King of the Wilderness

Documentary  on Hulu/Amazon Prime

"A portrait of Martin Luther King Jr. during the last years of his life, from his part in the Voting Rights Act of 1965 to his assassination in 1968"

See You Yesterday

A young scientist and her best friend travel back through time in order to wave her brother from police brutality – only to find that it is unavoidable

The Hate U Give

Drama/crime movie on Hulu/Amazon Prime

A young black student navigates two different worlds: her poor black neighborhood and her white, wealthy private school; her world is turned upside down when she experiences police brutality close to home

When They See Us

Netflix TV show written  by Ava Duvernay

The quarter of a century-long story of the Central Park Five, five black teenage boys who were wrongly convicted for the assault/rape of a jogger in Central Park in 1989

Explained: Racial Wealth Gap

Netflix series from Vox – "Racial Wealth Gap" episode is specifically about institutionalized and systemic racism

Time: The Kalief Browder Story

Documentary series on Netflix

The story of Kalief Browder, a black man who spent three years on Rikers Island for allegedly stealing a backpack – the case was never prosecuted and the charges were dropped  

Who Killed Malcolm X?

Documentary series on Netflix

"Decades after the assassination of African American leader Malcolm X, an activist embarks on a complex mission seeking truth in the name of justice."

Dear White People

The story of a group of students of color at Winchester University, a predominantly white Ivy League college, "who are faced with a landscape of cultural bias, social injustice, misguided activism and slippery politics."

Books:
Whiteness:
White Fragility: Why It's So Hard for White People to Talk About Race by Robin Diangelo
Me and White Supremacy by Lava F Saad
The Miner's Canary by Lani Guinier and Gerald Torres
Institutionalized and systemic racism in the 21st century (explained):
The New Jim Crow by Michelle Alexander
Why Are Black Kids Sitting Together in the Cafeteria? By Beverly Daniel Tatum
Fatal Invention: How Science, Politics, and Big Business Re-create Race in the Twenty-First Century by Dorothy Roberts
Locking Up Your Own: Crime and Punishment in Black America by James Foreman
Black women:
Women, Race, and Class by Angela Davis
Ain't I A Woman: Black Women and Feminism by Bell Hooks
Black Feminist Thoughts by Patricia Hill Collins
Divided Sisters by Midge Wilson and Kathy Russell
Sister Outsider: Essays and Speeches by Audre Lorde
Anti-racism:
So You Want to Talk About Race by Ijeoma Oluo
How to Be an Anti-Racist by Ibram Kendi
Activism and racial justice:
They Can't Kill Us All: Ferguson, Baltimore, and a New Era in America's Racial Justice Movement by Wesley Lowery
The Wretched of the Earth by Frantz Fanon
Novels:
The Bluest Eye by Toni Morrison (The Great Depression, 1930s)
Their Eyes Were Watching God by Zora Neale Hurston (Harlem Renaissance, 1920s)
I Know Why The Caged Bird Sings by Maya Angelou (1969, Autobiography)
Between the World and Me by Ta-Nehisi Coates
Podcasts:
The 1619 Project

Re-examines the legacy of slavery in America

About Race

Hosted by Reni Eddo-Lodge

Anti-racist activims and examining the legacies and realities of politics today

Code Switch

From journalists of color at NPR

A brutally honest conversation about the ways in which race permeates through our daily lives in all shapes and forms

Intersectionality Matters!

Hosted by Kimberle Crenshaw

Having coined the term herself, Crenshaw explains the ways in which ones identities compounds to provide a unique experience of marginalization

Moment: A Race Forward Podcast

A culmination of "voices, stories, and strategies for racial justice"

Pod for the Cause

Launched by the Leadership Conference on Civil and Human Rights

A conversation about civil and human rights in the modern day

Pod Save the People

Produced by Crooked Media, hosted by DeRay Mckesson

An exploration of "news, culture, social justice, and politics"

Seeing White

Explaining white-identity politics → "Police shootings of unarmed African Americans. Acts of domestic terrorism by white supremacists. The renewed embrace of raw, undisguised white-identity politics. Unending racial inequity in schools, housing, criminal justice, and hiring. Some of this feels new, but in truth it's an old story."

Lynching in America

From the Equal Justice Initiative

Documenting and vocalizing the lynchings of African Americans, specifically as an act of terrorism

The #GroundingsPodcast

Racial history, theory, and organizing crossing paths with personalized stories and voices

Beyond Prisons

Hosted by Kim Wilson and Brian Sonenstein

The voices and stories of those impacted by incarceration and prison abolition

Radical Imagination

Racism contextualized by creative, actionable solutions

How to Be an Antiracist

Hosted by Brené with Ibram X. Kendi

Uprooting racism from the systems and our lives