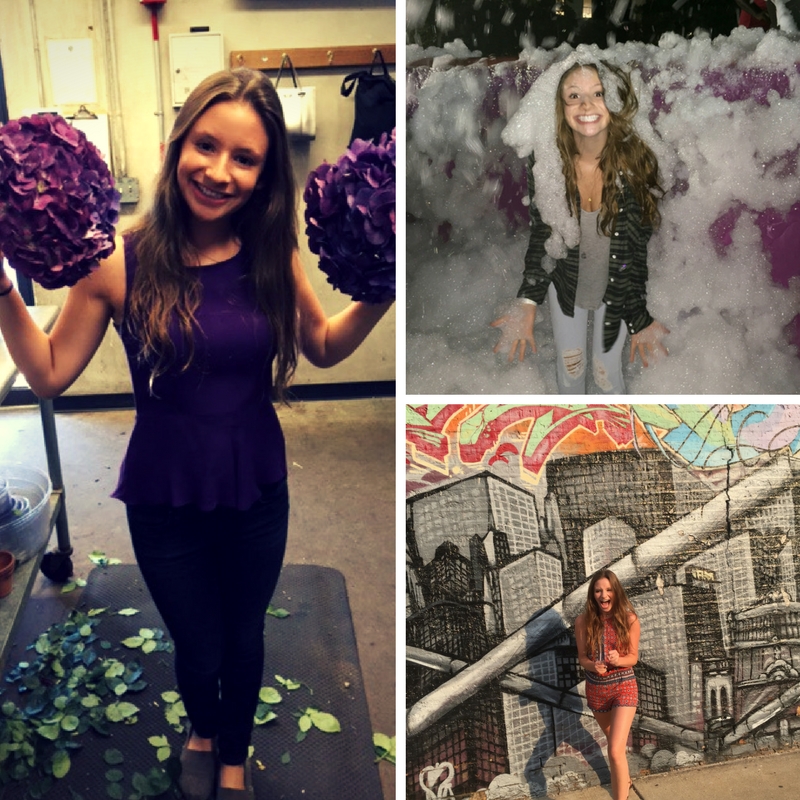 Meet Chloe Angelina Winston, of the Real Deal Girls Project. She's a Psychology major at American University and will graduate in 2019. Here's a quick interview to give you a bit of insight into our work and also "tips from those in the know" for girls heading off to school in the fall!
Favorite thing about your Freshman year:
My favorite thing about freshman year was meeting new people and experiencing a new place for the first time. (This was also extremely terrifying though!)  I also loved taking classes I was interested in.
Toughest thing about your Freshman year:
The toughest thing about freshman year was leaving home. I felt like  going away meant I had to leave all my family and friends. I had created an amazing close bond with four girls from high school. These were my core groups of friends, people I would be close to for my whole life, and then I had to leave them. I felt that leaving to college meant leaving my childhood in a way. But I then found out that distance — although it feels lonely — will never get in the way of true relationships.
What you wish you knew heading into college:
I wish I knew that college is honestly hard, lonely, and terrifying but is also an amazing place at the same time. I felt like people only talked about the good things about college like staying up late, partying, meeting so many people, and not having anyone tell you what to do. Although this is an amazing experience, it is also extremely challenging. Not knowing this in advance made me feel  like there was something wrong with me…  since I was so sad.
Words of wisdom for other Real Deal Girls in our growing community:
I am a part of this group because I want people to know they are not alone in what they are feeling. Feeling happy, sad, scared… they're  all okay!  Everyone feels these same conflicting feelings and emotions. I also want people to know that there ARE  people here for them. Transitions are lonely and scary but no one has to do them alone.